[UPDATED September 26 2011] (have a look at our new HP laptop coupons page for all the latest deals on the high-end Pavilion and Envy laptops). This is the latest deal from HP Home and it is worth 30% off HP's high end Quad-Core Pavilion laptops including free memory and hard drive upgrades. Note that unlike the previous offer, the coupon codes are yet again the same for the dv6t and dv7t, but it is still only valid for the quad-core editions. The current deal on the powerful dv6t Quad Edition is worth 30% off including instant savings and free shipping, with no restrictions on minimum configuration, but don't miss out on the essential HD 6770M upgrade ($25) for a considerable boost in gaming performance. The same coupon code is valid for the dv7t Quad Edition (scroll down for direct link). This offer is valid for a limited number of uses, including uses on either of the 15.6- or 17-inch laptops.
HP dv6t Quad Editon:
Visit HP and Configure Yours!
In the cart, use coupon code:

NBY3868  (expired)
HP dv7t Quad Edition: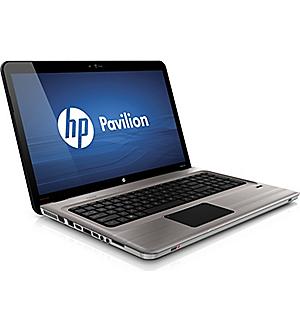 Visit HP and configure yours!
Apply this coupon code in your cart: 

NBY3868  (expired)
All dv7t Quad Edition laptops are eligible for this offer, regardless of configuration and there is no minimum purchase. Otherwise it's similar to the one above–30% off and free shipping. Free upgrades to more RAM and larger hard drives still apply. Optional upgrades include Full HD (1920×1080) panels and the aforementioned 6770M ($25 upgrade), which is an absolute must-have for gamers. The final price including the GPU upgrade is just $899. There's also a choice between a 1GB 6770M and one with 2GB of GDDR5. Both have the same, fast video memory and in this case it is unlikely that more video RAM will have a noticeable effect in most circumstances.