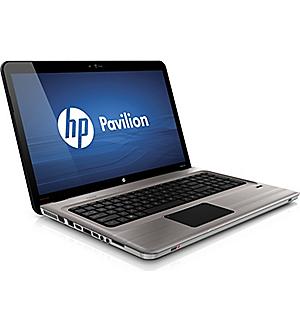 HP has just launched a coupon for Pavilion laptops configured at $1,399+ that takes $500 off the regular price tag and includes free shipping. This one might might come in handy if you have been planning on getting a high-end configuration of the dv6t or dv7t Quad Edition laptops.

[UPDATE: This offer has expired. Take a look at the Pavilion dv6t and dv7t Quad coupon pages respectively for the latest offers]

HP's quad-core Pavilion series has also just been given the same treatment as the Alienware lineup and MSI's GT-series gaming laptops, i.e. an updated entry-level quad core Intel processor. The Core i7-2670QM replaces the 2630QM and is clocked at 2.2GHz instead of 2.0GHz and reaches 3.1GHz instead of 2.9GHz when Turbo Boost is active. The Turbo Boost feature kicks in automatically when the laptop isn't utilizing all cores but can take advantage of a higher clock frequency in single-threaded applications, which happens quite often. Just like its predecessor and all other mobile quad-core Intel CPUs, it has the Hyperthreading feature enabled that makes it an 8-core processor for practical purposes since all of the cores can handle two threads simultaneously.

These laptops are quite well equipped from the get-go, with a 750GB hard drive, 8GB of RAM and a Blu-ray combo player. There are still quite a few things that can be upgraded though, out of which the AMD Radeon HD 6770M upgrade is the most important one for gamers. Other options include Full HD (1920×1080) displays, larger batteries and of course more RAM and faster CPUs. The dv7t also has room for an additional hard drive–allowing for up to 2TB of hard drive space or a combination of a speedy 160GB SSD and a 500GB hard drive.