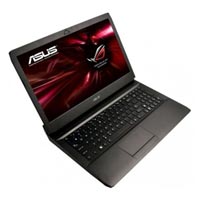 I ran a poll a while back, asking the readers at what price they considered an "affordable gaming laptop" to actually be affordable? I set the lowest option to "below $800" thinking that this would be ridiculously cheap if it we were talking about a full-featured gaming laptop and not some mainstream machine with a GeForce GT card. After almost 600 votes, 73% of the respondents thought that less than $800 would be a suitable number. Well, here you go!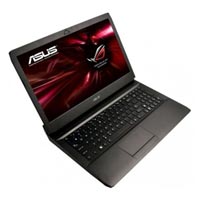 Newegg is selling the ASUS Republic of Gamers G53SW-XN1 for $899.99
[EXPIRED. Please check out our other gaming laptop deals instead. Most of them are updated on a regular basis, so some scrolling might be worth your while] which is down from $1,199.99. In addition, there's a $100 mail-in rebate and free shipping so there's your bona fide gaming laptop for less than $800. This is a brand new laptop with a full 1-year warranty and a very tough deal to beat.
ASUS' 15.6-inch G53SW is predecessor to the G53SX that we just reviewed. The design is identical (and also the processor) but the laptop's graphics card–in this case an Nvidia GeForce GTX 460M–has been replaced by a GTX 560M. The newer GPU has higher clocks, but we are still undecided on which card is the faster one since the 2GB 560M has been given a 128-bit memory bus.
Nevertheless, this is one of those gaming laptops that is deserving of the title. This particular version of the G53SW ships with 6GB of RAM, a 500GB 7200rpm hard drive, a DVD-RW optical drive and last but not least: a combination of a quad-core, 2nd-gen Intel 2630QM and the DX11-capable GTX 460M from Nvidia with 1.5GB of dedicated GDDR5 and a 192-bit memory bus.
The display is "Full HD" (1920 x 1080) and it has the same excellent cooling solution that we remarked on in out G53SX review as well as a gorgeous illuminated keyboard. The short version is that this is a great deal on a great laptop–probably the best one we've seen on a new Republic of Gamers laptop.