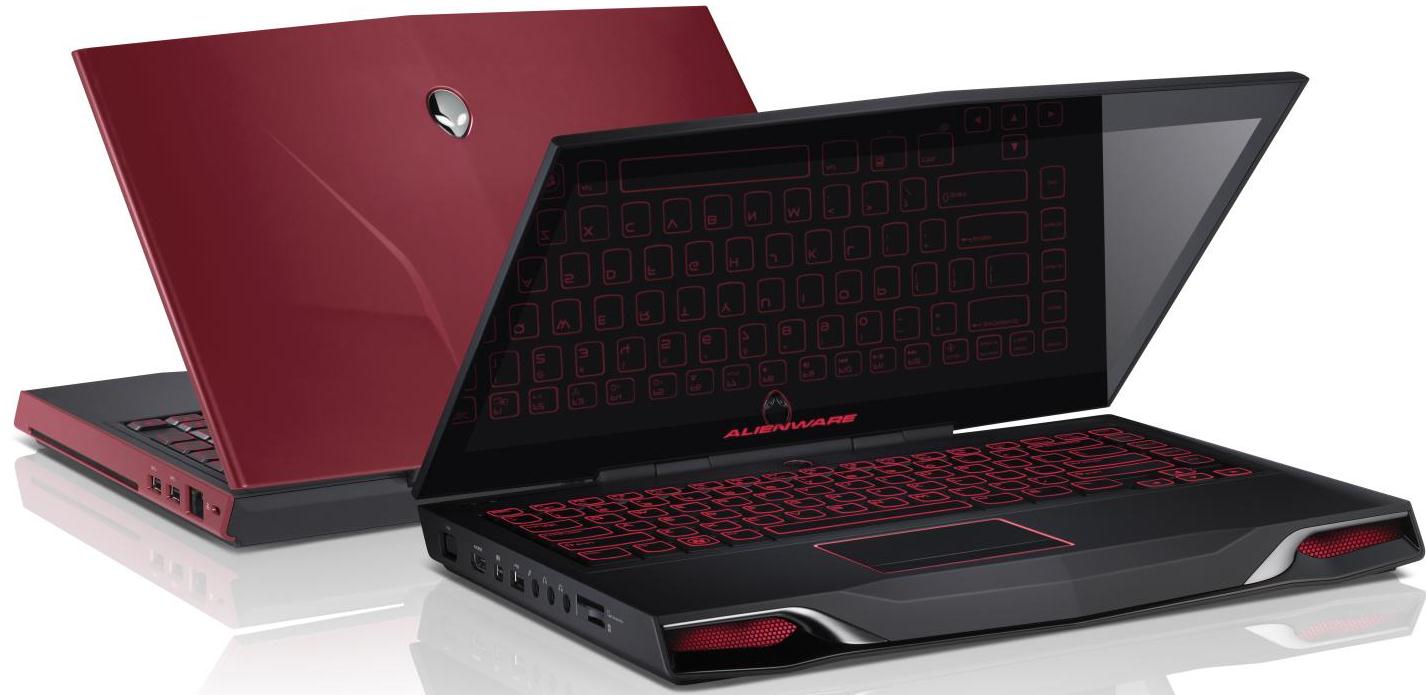 Top 10 Gaming Laptops – January 2013
This list is based on actual or estimated gaming performance, factoring in the hardware specification (particularly the graphics card) relative to the laptop's size.
January Update: Not many changes from last month; current gaming laptops are all based on Intel's Ivy Bridge platform (Core iX-3XXX series) which is an improved version of its predecessor Sandy Bridge. Some more affordable alternatives based on AMD's Trinity chips can also be found. On the graphics front, Nvidia and AMD have rolled out Kepler and GCN-based GPUs, which are all-new architectures as well as die shrinks (down to 28nm from 40nm). The fastest mobile graphics card at present is Nvidia's GeForce GTX 680M followed by AMD's Radeon HD 7970M. It's important to note that the GeForce GTX 675M and 670M are renamed (and perhaps slightly modified) versions of the 580M and 570M, respectively. There are however newer GPUs with almost identical names: GTX 675MX and 670MX, which are Kepler-based cards. GeForce GT 650M and GTX 660M are also Kepler GPUs.
The Ivy Bridge processors have names in the ix-3xxx range, with a 'QM' at the end of the model name signifying quad core. The quad-core Ivy Bridge range was updated late 2012 with revised clock speed. The most common CPUs in gaming laptops are therefore the Core i7-3630QM (45W, replaces 3610QM),  i7-3740QM (45W, replaces 3720QM), i7-3840QM (45W, replaces 3820QM), i7-3632QM (35W, replaces 3612QM) and finally the Extreme Edition, unlocked Core i7-3940XM (55W, replaces 3920XM).
Shortcuts
Top 10 17″+ Gaming Laptops
Sub 17″ Gaming Laptops
1. Alienware M18x R2

The Alienware M18x R2 has been updated several times–almost meriting an M18x R3 designation. The most important update by far is on the GPU  front: Dell's gaming monster is now available with two of the fastest mobile graphics cards on the planet–dual Nvidia GTX 680M's in SLI. The second-best option is two of AMD's best chips, Radeon HD 7970M's in Crossfire. There are also single card configurations starting with the GTX 660M, the GTX 675M (a rebadged GTX 580M), or a single GTX 680M. In all, the M18x remains an exceptional gaming laptop that will handily defeat quite a few gaming desktops in terms of frame rates and visual bliss. It also comes with a choice of 3rd-generation (Ivy Bridge), quad core Intel Core i7 CPUs, the fastest of which is a factory overclocked i7-3840QM that runs at up to 3.8 GHz in Turbo Boost mode. Other features include USB 3.0, optional 1866 MHz DDR3 memory, the usual AlienFX back-lighting artillery, as well as extremely fast RAID 0 SSD storage configurations. The base model starts at $1,999 and includes a Core i7-3630QM and a single GTX 660M.

[pcu id=51]

——————————————————————————————————————————
2. Clevo P370EM

The original Frankenlaptop, the Clevo X7200 with desktop processors, has been discontinued by most vendors and replaced by the more conventional (in relative terms) P370EM. It is also sold under other names depending on the builder, such as Origin PC's EON 17-SLX (European readers: check out Schenker Notebooks (mysn.de). It's still a monster at 8,6 lbs/3,9 kg but more compact than its predecessor due to the fact that it uses regular notebook processors, up to the Core i7-3960XM (overclockable Extreme Edition). The range of quad-core Ivy Bridge GPUs can be combined with dual graphics cards in SLI/CrossFire up to the fastest models from Nvidia and AMD–the GTX 680M or HD 7970M, respectively and up to 32 GB RAM. It will also hold two laptop hard drives or SSDs (three if you replace the optical drive) as well as an optional mSATA SSD.
——————————————————————————————————————————
3. Alienware M17x R4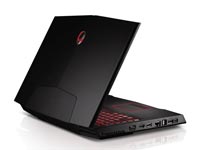 The M17x R4 has also been given the Ivy Bridge makeover and new GPU options, but this smaller (relatively speaking) Alienware gaming machine can only house a single GPU. Pretty much every component in the M17x R4 is configurable. It offers a choice of high-end Nvidia or AMD GPUs, up to 32 GB of 1600 MHz RAM, various quad-core Core i7 processors, 1600×900 or 1920×1080 panels and dual hard drives or SSDs in RAID 0. It is also available in a 3D version that includes the mandatory 120Hz panel and an Nvidia 3D Vision kit. The base model ($1,499) includes a GTX 660M, but from a price/performance perspective, the Radeon 7979M upgrade is unbeatable. The best optional GPU is the fastest on the planet: the GTX 680M.

[pcu id=20]

——————————————————————————————————————————
4. MSI GT70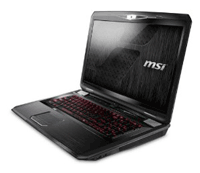 MSI has updated its 17-inch gaming laptop with Ivy Bridge processors and new GPUs ranging from the Nvidia GTX 670M to the GTX 680M. Instead of various model names and numbers in the preceding GT780 series (DX, DRX, 783 etc.), it is now simply known as the MSI GT70, and most configurations ship with the new quad-core Core i7-3610QM. It comes with a multi-color backlit keyboard designed by SteelSeries that resembles the Alienware counterparts. What makes this and other high-end MSI laptops a little more interesting than the competition is the TDE (Turbo Drive Engine) feature that automatically overclocks the laptop by up to 30%. It also ships with 12 GB of DDR3 and either lots of conventional hard drive storage or an SSD/HDD combo.

[pcu id=65]

——————————————————————————————————————————
5. Clevo P170EM

The 17-inch Clevo P170EM is the Ivy Bridge-based successor to the P170HM and is sold by several different boutique gaming brands. Besides the new Intel processors, it can be configured with the new HD 7970M from AMD or the GTX 680M from Nvidia. The new model also comes with a backlit keyboard. In combination with the fastest single-GPU graphics solution on the market and (in its class comparatively) lightweight chassis (8.6lbs), this is a very desirable laptop. If you don't want to pay a premium for the fastest of everything, you can also opt for the base configuration, which (usually) includes a capable GTX 660M. The laptop has four memory slots with room for up to 32 GB of RAM. Moreover, it has room for dual hard drives or SSDs that can be configured in RAID 0 mode. Or you could use an ultra-fast Vertex 3 as the boot drive and a secondary 7,200rpm hard drive for storage.
——————————————————————————————————————————
6. ASUS Republic of Gamers G75VW

The Asus G75VW picks up the mantle from the G74Sx as the manufacturer's 17-inch flagship; the design has been updated but the cooling solution seems to have stayed intact, which is a good thing that keeps the laptop reasonably cool and quiet even under load. Naturally, the G75VW has been updated with new Intel CPUs and Nvidia GPUs–either the new GTX 660M or the GTX 670M depending on configuration. Just like its predecessor, the G75VW is also available in a 3D edition that ships with an Nvidia 3D Vision kit and a compatible 120Hz panel. One of the best things with the G75 lineup is that it is still very favorably priced compared to the closest competitors. Read the review (by Florian Glaser).

[pcu id=66]

——————————————————————————————————————————
7. Toshiba Qosmio X875
Qosmio is Toshiba's premium entertainment brand, so the most surprising aspect of the new X875 is the attractive price point for the entry models (considering the hardware). For less than $1,500 (at this writing) you get a capable desktop replacement with a quad-core Ivy Bridge Core i7 CPU and most importantly a GeForce GTX 670M to take care of your gaming needs. There are other, more pricey configurations available as well; some that include 3D kits from Nvidia, but the base model should hold up pretty well in just about any game thanks to the solid GPU. It can also be equipped with dual hard drives–some hybrid drives with better performance–for up til 1.75 TB of storage space. The base model's processor is a Core i7-3610QM.

[pcu id=70]

——————————————————————————————————————————
8. Razer Blade R2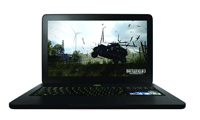 Whether Razer's most advanced piece of gaming hardware is the world's "first true gaming laptop", as Razer claims, is a subject of some debate. However, it is clearly an original machine, and the latest revision made it considerably more interesting. Gone is the dual core processor in favor of a quad core, 35W Ivy Bridge (3632QM) CPU that is considerably more powerful than its predecessor without inflating the power consumption, which has to be kept low considering the Blade's thin-and-light build. The somewhat mediocre (by today's standards) GeForce GT 555M has also been replaced by a much more capable GeForce GTX 660M. This duo is complemented by an HDD/SSD combo that should provide ample storage performance.

[pcu id=69]

——————————————————————————————————————————
9. HP Pavilion dv7t Quad Edition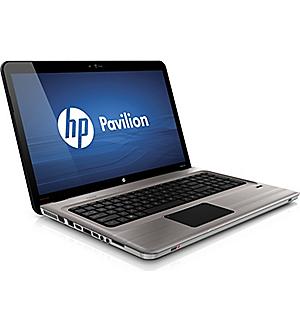 The quad-core edition of the HP Pavilion dv7t is another interesting option for gamers–not least because it offers a great deal of powerful hardware for the money. You can order it with a range of 3rd-generation Core i7 CPUs, and the graphics card has now been upgraded to the new GeForce GT 650M with 1 GB or 2 GB of GDDR5 video RAM, which should be almost as fast as its almost identically-specced big brother the GTX 660M. This pushes the dv7t and it's 15.6-inch counterpart the dv6t into the high-end segment while retaining a highly affordable (in relative terms) price tag. It's important to note that the GT 650M is an optional upgrade, but this is an absolute must-have if you want to call it a gaming laptop.

[pcu id=36]

——————————————————————————————————————————
10. MSI GE70
The GE 70 is yet another gaming machine from MSI. It is slimmer and less expensive than the GT 70 (see above). This laptop is either equipped with the GeFore GT 650M or the faster GTX 660M. A key feature in the GE70, at least according to MSI, is the use of a Killer E2200 wireless module that reduces latency in online gaming by prioritizing said transfers. Another unique feature in MSI's line of gaming laptops is the Turbo Drive Engine (TDE) feature, which is basically an overclocking button that increases the GPU clocks in an accessible and safe way. It's of course possible to overclock most dedicated mobile GPUs with some manual labor, but MSI removes the trial-and-error factor–presumably without warranty issues.

[pcu id=71]

——————————————————————————————————————————
Up to 15.6″
1. Clevo P150EM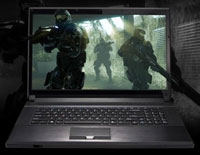 When it's fully tricked out in the GPU department, the Clevo P150EM is the fastest 15-inch gaming laptop on the planet. It is known under different names and built-to-order by Origin PC, Sager, AVADirect, or a number of other gaming PC specialists. What makes the P150EM special is that it's configurable with one of the fastest GPUs on the market right now–the NVIDIA GeForce GTX 680M or the Radeon HD 7970–as well as 3rd-gen quad-core Intel CPU all the way up to the Core i7-3940XM Extreme Edition. It can also house up to 32 GB of RAM. This hardware puts it a step ahead of all of the competition in the 15-inch segment today, no matter if compared in gaming performance or raw processing power.
Read our review of its predecessor the EON 15-S/P150HM here.
——————————————————————————————————————————
2. MSI GT60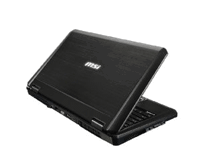 The new GT60 from MSI is also equipped with very powerful hardware for its size. It has the "new" GeForce GTX 670M with 3GB of GDDR5 and 3rd-gen Intel Core i7 CPUs–in most cases the Core i7-3610QM as well as 12GB of RAM and dual hard drives in RAID 0 (optional). Just like its bigger brother the MSI GT70 and the GE-series, the GT60 is also equipped with MSI's proprietary overclocking technology TDE, which boosts the CPU/GPU clocks by up to 30% with the push of a button. The design has been revised and the 15.6-inch version of the laptop now looks like the 17.3-inch model, only smaller.

[pcu id=67]

——————————————————————————————————————————
3. Alienware M14x R2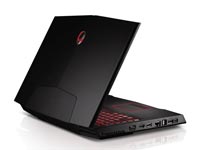 The M14x has just been updated to its second revision, and the Nvidia GeForce GT 555M in the previous version has been replaced by a brand new Kepler-based GT 650M with either 1 GB or 2 GB of video RAM. This graphics card in combination with a choice of 3rd-gen Intel Ivy Bridge processors should be more than enough to let the Alienware M14x keep its title as the world's fastest 14-inch gaming laptop. The base model ships with an older dual-core processor that can be upgraded to the latest quad-core Ivy Bridge models. It also has  options for a 1600×900 WLED panel and new SSD/hard drive combos that consist of an mSATA SSD and a regular hard drive, taking advantage of Intel's Smart Response technology. Thanks to a lower resolution compared to most 15-inch gaming laptops, it should be easy to run most games at the M14x's native resolution.

[pcu id=40]

——————————————————————————————————————————
4. Asus G55VW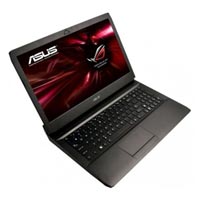 Asus' new G55VW replaces the G53SX (comparison here) which has been one of the most popular 15-inch gaming laptops on the market. The old GTX 560M has been replaced by a newer, better and faster GTX 660M, while the processor has been upgraded to a new quad-core Core i7–in most cases the Core i7-3610QM. It is more or less a 15-inch version of the 17-inch G75 and comes with a 1080p display, a backlit keyboard and an option for dual hard drives or SSDs, but this time only in an mSATA/SATA combination (and DIY upgrades are very difficult). Just like its bigger brother the G75VW, the G55VW has retained the exceptional cooling solution that keeps its noise level to a minimum. Read my full review here.

[pcu id=68]

——————————————————————————————————————————
5: Lenovo IdeaPad Y580

Lenovo used to be known mostly for its boring-yet-functional business laptops, but that trend is now officially broken with the manufacturer's IdeaPad series, and in particular the 15.6-inch Y580, which is basically Lenovo's first gaming laptop. Not only is it a real powerhouse courtesy of a GeForce GTX 660M GPU and a quad-core Intel Ivy Bridge CPU, but also surprisingly inexpensive. The range of configurations (and prices) differ mainly in what panel is used–entry-level models ship with a 1366×768 panel, while others have a 1020×1080 display. There are also versions with the slightly less powerful GT 650M graphics card instead of the 660M.

[pcu id=72]

——————————————————————————————————————————
6: Gigabyte P2542G
Gigabyte is a very well-known quantity in PC parts, having manufactured graphics cards, motherboards and other components for decades (the company was founded in 1986). However, it was only recently that the company moved into the notebook segment with a few exciting products. One of them is the P2542G – a compact 15.6-inch gaming laptop based on quad-core Intel Ivy Bridge processors and the Nvidia GTX 660M (Kepler). A very attractive value proposition is the inclusion of a 128 GB mSATA SSD in combination with a mechanical hard drive The SSD is used in conjunction with Intel's Rapid Start Technology (RST) to speed up boot and load times significantly.

[pcu id=73]

——————————————————————————————————————————
7: HP dv6t Quad Edition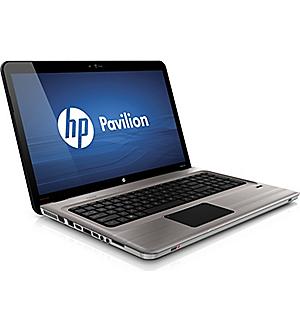 HP's Pavilion dv6t is the more portable version of the dv7t, and just like it's bigger counterpart the Quad Edition of the dv6 comes with a choice of the latest quad-core CPUs from Intel as well as a GeForce GT 650M GPU (optional upgrade). This graphics card is a major upgrade over the previous versions of the dv6t, but the pricing is largely unchanged and it all adds up to a very affordable yet powerful 15.6-inch laptop capable of playing all the latest games without breaking the bank.

[pcu id=37]

——————————————————————————————————————————

There are lots of factors to take into consideration when choosing a good gaming laptop; hardware, build quality, features you value personally, and of course the price tag. As for the hardware, the graphics card plays the key role in a gaming notebook. Sure, the processor is very important for overall performance, as is the hard drive (or preferably: SSD), but at the end of the day the graphics card is what determines the frame rate and whether your games are playable.

To play the latest titles at high resolution with all the detail knobs turned up, you are going to need a powerful GPU. No amount of tweaking or optimizing will substitute better hardware. Both AMD (formerly ATI) and Nvidia have highly capable mobile video cards on the market. In bigger, 17-inch plus laptops, you will also find them in dual GPU configurations–called SLI or CrossFire for Nvidia's GeForce and AMD's Mobility Radeon series, respectively. The fastest mobile graphics cards as of January 2012 are the AMD Mobility Radeon HD 7970M and the Nvidia's GeForce GTX 680M (actually the GTX 680MX, but this GPU is thus far unavailable in current laptops, it has only been unveiled as part of Apple's new iMac).